Phrenicea Summer Art Contest winner!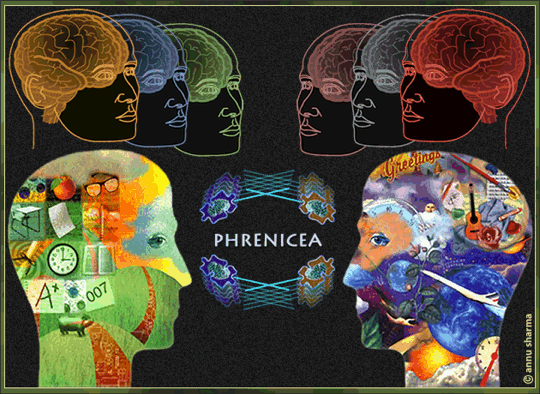 "My illustration shows that with Phrenicea's braincomb there is an opportunity to escape from the mundane existence and re-live vicariously pleasant experiences from the minds of people that lived in the past. This is achieved through a process of "bidding" where bidders mentally engage Phrenicea to place and process their bids on several nostalgic memories. The auction winner then pays the amount in DiNAs which gives the perpetual right to "download" and revisit these memories at will."
— Ms. Annu Sharma, London, UK
*****
Another winning entry by Ms. Sharma is featured as an image link on our "fact-to-face" web page.
— The Editors